Get Your Bite Back in Lexington, KY
At Hamburg Family Dental, we know how important a full set of healthy chompers is in living your best life. When teeth become decayed, broken, or go missing, it can be difficult to enjoy eating, speaking, and smiling with confidence. Not to mention the potential domino effect of oral health problems that can follow. That's why we're happy to offer a number of options to repair and replace teeth so you can feel secure in your smile again.
Dental Fillings
You've probably had a least one cavity filled in your lifetime, most likely when you were a kid, but adults can get cavities, too! Thankfully, fillings have come a long way in recent years. Metal amalgam fillings are now a thing of the past, so you don't have to worry about unsightly dark spots or toxic mercury. At Hamburg Family Dental, we use digital x-rays and intraoral cameras to detect small cavities so we can fill them before they compromise more of your healthy tooth structure.
Tooth-Colored Fillings
Tooth-colored fillings (also called composite fillings) are made from a composite resin material that is strong, safe, and blends in seamlessly with your natural teeth. Tooth-colored fillings are durable and natural-looking to stop decay and fortify the tooth back to health. No more metal mouth!
Crowns
Crowns are tooth-shaped caps that fit over any remaining healthy tooth structure. We use crowns when a tooth is badly decayed past the point of repair with a filling, as well as to repair broken teeth or top off teeth that have been treated with a root canal. At Hamburg Family Dental, our crowns are made from long-lasting porcelain and precision-crafted to look, feel, and function just like your natural teeth!
Bridges
Bridges are used to replace teeth when they've gone missing. There are several options for bridges available depending on your individual needs and preferences, but typically bridges consist of one or more fabricated teeth anchored to the surrounding teeth with crowns on either side. Bridges can help fill the gap in your smile, prevent surrounding teeth from shifting, and allow you to enjoy your favorite foods again and smile with confidence.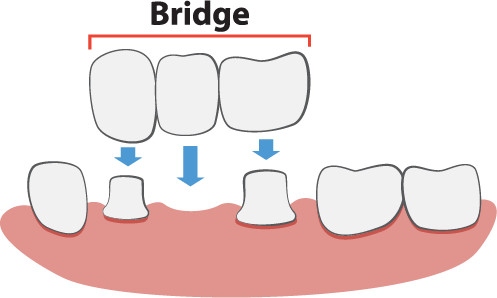 Root Canal Therapy
Would you rather have a root canal than… have a root canal? That's a thinker. In all seriousness, we know root canals have earned a bad reputation over the years. So much so, they've become the standard for something you would really rather not do. Thankfully, root canals have come a long way in recent years with advancements in techniques and technology, and today they're usually no more uncomfortable than having a cavity filled.
You may need a root canal if you have an infection within a tooth. If you experience any pain or sensitivity, swelling, or other signs of infection, you should come see us right away. We would love to help get you out of pain and treat the problem before it progresses.
If you do need a root canal, don't worry, you're in great hands with Dr. Patel. If your case is complex or difficult, it may require expertise from a root canal specialist (also known as an endodontist).
Otherwise, Dr. Patel will create a small access hole in the tooth, through which she will use specialized instruments to carefully remove the infection. She will then sterilize and fill the chamber to prevent further infection, and seal the deal with a crown to fortify the tooth back to its full, healthy, functioning condition. See, that wasn't so bad.
Dental Implant Restoration
If you are a candidate for dental implants, we highly recommend them for replacing missing teeth, securing the jawbone, anchoring replacement teeth, and eliminating the need for removing healthy tooth structure—as is the case with traditional bridges. If you are a candidate for dental implants, we can refer you to a trusted dental implant provider in Lexington for surgical placement, and we can finish the process in-house with a new crown, implant-supported bridge, or implant-supported dentures.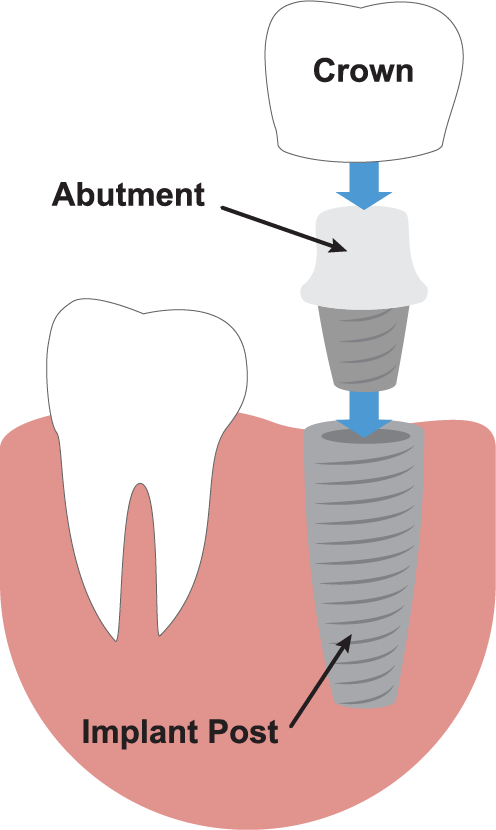 Dentures
We know the loss of your natural teeth can be traumatic, but replacing them shouldn't have to be! Whether you're considering dentures for the first time or you're suffering from old, ill-fitting dentures that rock and slip, we would love to help you secure your smile, your confidence, and your quality of life again with our current denture options.
Today's dentures are a far cry from those of your grandparents, and we use only the most durable and natural-looking combination of ceramic and acrylic to give you the most natural, life-like smile your grandkids will remember for a lifetime.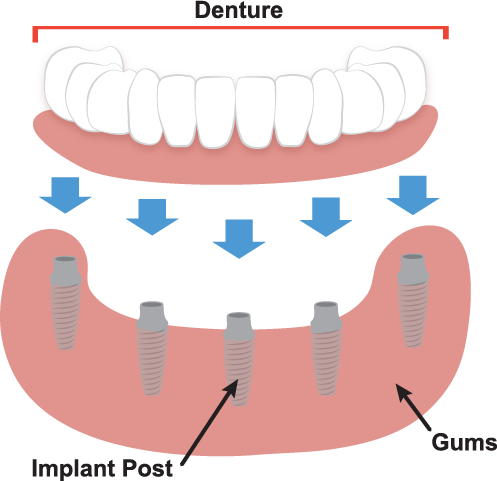 Full Mouth Reconstruction
If your smile is in shambles and you've given up hope in ever having a healthy smile again, we would love to help you. Whether you suffer from chronic tooth decay or gum disease, a traumatic injury or illness, or you've been avoiding the dentist for years out of fear and anxiety, we want you to know we will never judge you. We understand, and we're here to help.
Dr. Patel has the advanced training and technology to completely rebuild your smile from the ground up. The process begins with a comprehensive consultation where you'll sit down with Dr. Patel one-on-one, and together come up with a customized treatment plan to get your smile back on track.
Get in Touch
If you have any questions about restorative dentistry or would like to schedule a consultation with your Lexington restorative dentist, Dr. Alisha Patel at Hamburg Family Dental, give us a call today or schedule a visit easily online!