Wearing masks is still necessary for healthcare.
We Are Now Accepting New Clients
Schedule a visit with us today!
If You're an Existing Patient
and would like to schedule your checkup/cleaning
Our Services
We don't want you to have to drive all over town to receive great care for your entire family, that's why we're happy to provide comprehensive dental care for patients of all ages. Whether your little bundle of joy needs a gentle cleaning and exam, Dad needs a new crown, or you're interested in improving your smile with cosmetic dentistry, you've come to the right place!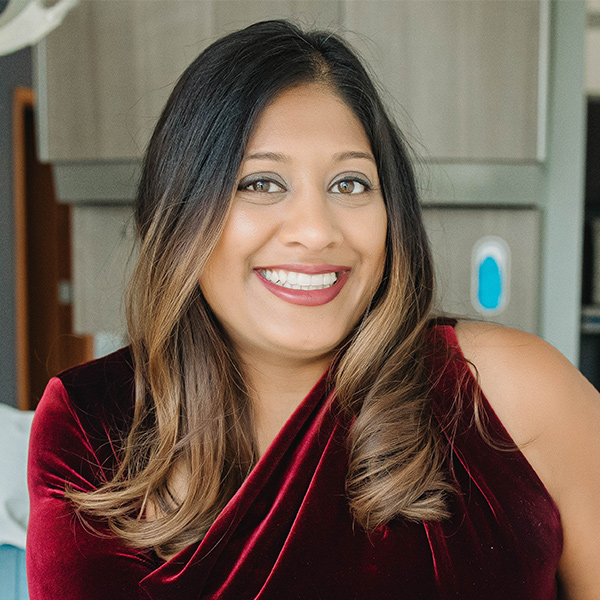 Meet The Doctor
Alisha Patel, DMD
Dr. Patel's patients love her fun and energetic personality. They think that helps them relax in the chair. Her goal is to practice quality dentistry while motivating patients to be more educated, preventive, and proactive about their oral and overall health.
Learn more about Dr. Patel's education and training by clicking the button below.
Why Our
Patients Smile
"Dr. Patel and the staff at Hamburg Family Dental are great. Dentist visits aren't usually fun, but they make it fun. Dr. Patel is sweet, caring, patient and very good at her job. She also has a pretty good sense of humor."
"Dr. Patel is the best! Yes the space is beautiful and well kept, but the staff is even better. They are always welcoming and incredibly helpful. I first went to her office for general cleaning, but I had chipped my front tooth and needed it fixed ASAP. They got me in the next day and Dr. Patel fixed it perfectly. You wouldn't believe I had a big chip on my FRONT tooth. I pride myself on my teeth and she brought back the confidence. She's personable, intelligent, and makes everything a lot easier and better. So happy I found this dentistry. It's amazing."
"I had to find a new dentist because I recently relocated to Lexington. I went to Hamburg Family Dental for the first time last month and it was a great experience. I also love how flexible the hours are. They stay open late on Tuesday and Thursday which works well with my work schedule. The office is very bright and welcoming and Dr. Patel did a great job with the checkup. She made sure to fully explain my situation and how to resolve the issue. She was happy to answer any questions I had as well. I went back a second time to get a night guard and she was just as welcoming during that appointment. I highly recommend Dr. Patel!"
"Dr. Patel was super great and she's really enjoyable to work with. Great doctor bedside manner and fun to talk to! All the dental assistants were really great and friendly. She's really detailed and educates you a lot. Overall a great experience! I would highly recommend it to anyone!"
"Dr. Patel did my checkup and she was very knowledgeable, easy to talk to, and answered all my questions."
"I can't express enough how thankful I am for Dr. Patel. Unlike my previous dentist, Dr. Patel is very thorough with her exams. On my first visit, they took x-rays and photos of all of my teeth so that I could see firsthand what exactly was going on in my mouth. My previous dentist would always say that we were going to "watch" my old silver fillings because they were not important to replace. But after seeing the photos of my teeth, I could not believe that my fillings were not replaced sooner!!! Dr. Patel definitely gave me a better understanding of what I needed to have done and why. My teeth feel and look a million times better!"
"I love seeing Dr. Patel, she is very professional and knowledgeable."
"Dr. Alisha Patel has worked on me a couple of times and she did a great job and answered all of my questions. Afterwards, Dr. Patel let me know what types of issues to look out for and assured me that if I experienced any difficulties, I shouldn't hesitate to let her know. It's nice to know that she stands behind her work. As usual, my recovery has been quick and smooth."
Go to the Top of the Page