Gentle Dental Care for Growing Smiles in Lexington, KY
At Hamburg Family Dental, we know how important it is for your little ones to grow up strong and healthy, and we're here to help! We know healthy habits are forming in these early years, so our goal is to educate your little ones about the importance of brushing and flossing and give them a dental experience that's anything but scary. They might even look forward to coming back to see us! Dr. Patel and our team love having kids in our office and being able to make a positive impact on the health and wellness of Hamburg's smallest, growing smiles.
Caring for Baby Teeth
Congratulations on the new addition to your family! We know you're exhausted (and filled with joy, of course) from caring for your new baby, but we want to make sure you're giving them the best care possible so they can grow up strong and healthy.
You should clean your baby's gums with a warm, wet washcloth after feeding to get rid of any leftover bacteria or acid that can harm them. Their first tooth should emerge somewhere around their first birthday, at which point you should schedule an appointment to come see Dr. Patel! We just want to make sure everything looks good and is developing properly, so we can detect any potential problems before they progress. We can also give you some helpful advice on how to get through the teething process with as few tears as possible—from both of you!
You'll want to start brushing your baby's teeth as soon as they come in using a baby-sized, soft-bristled toothbrush. Just use water, no toothpaste, until age 3 because they don't have the ability to spit it out. When they make that transition from baby to toddler (around age 3), you can begin to use a pea-sized amount of fluoridated toothpaste. You should brush and floss their teeth gently for them, and make sure they spit out all excess toothpaste.
You should continue to brush and floss for them until they have the motor skills to do so themselves, usually corresponding with the ability to tie their own shoes—around age 6. Once they take the reins, you should continue to supervise their oral hygiene routine until you are confident in their ability to clean their own teeth effectively.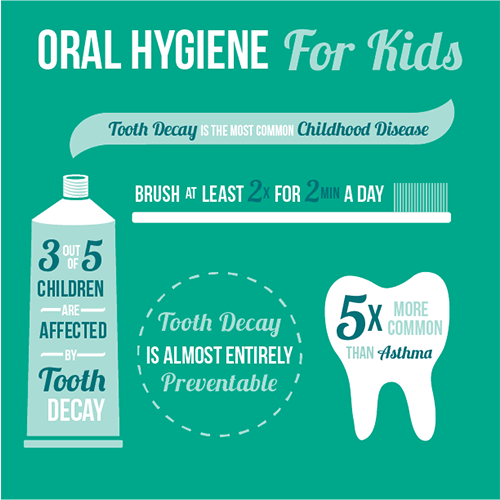 Pediatric Dental Services
At Hamburg Family Dental, we would love to see your little one twice yearly to give them a gentle cleaning, a thorough exam, and x-rays to ensure everything is developing properly. We offer a number of preventive services to help them fend off the "bad bugs" that cause tooth decay, as well as treatments and procedures that can get their smile on the right track.
Our hygienists are friendly and gentle for pain-free, tear-free cleanings. We'll be sure to explain the details of anything we plan to do before we ask them to say "aaaaahhhh." We'll get them familiar with being in the chair, as well as any tools or instruments we may use to help calm their nerves. If you're looking for a friendly, gentle, and highly skilled children's dentist in Lexington, you've come to the right place!
*Dr. Alisha Patel is a general dentist performing pediatric dentistry services.
Gentle cleanings
Thorough exams
Digital x-rays
Fluoride treatment
Pediatric sealants
Tooth colored fillings
Mouthguards
Extractions
Root canals
Oral surgery
Emergency dental care
Get in Touch
If you have any questions about pediatric dentistry or would like to schedule a visit with your Lexington children's dentist, Dr. Alisha Patel at Hamburg Family Dental, give us a call or schedule a visit easily online!