How to Choose the Right Pediatric Dentist for Your Child
Posted on September 28th, 2023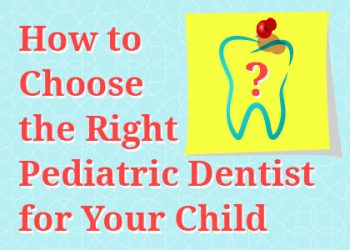 Being the parent of a little one (or a couple or a few) means making a lot of decisions each day—what to dress them in, what to feed them, what books to read, toys to purchase, and schools in your district. There are also a lot of questions you'll ask, such as: "How do I care for my child's oral health? How do I help them through teething? When is fluoride toothpaste safe for them to use?" 
It can feel a little overwhelming to think about, but Dr. Alisha Patel of Hamburg Family Dental wants you to take a deep breath, sit back, and read on to learn about how to choose a pediatric dentist who can answer these questions and more. We're pleased to provide supportive care and education that teaches Lexington children the importance of oral health and good habits that will keep their smiles happy and healthy for life.
1 Tooth, 2 Teeth, Red Tongue, Blue Toothpaste
Did you know Dr. Seuss was a dentist? We joke (but first a little bit of trivia: the beloved writer and illustrator wasn't actually a doctor at all but wrote under the pen name Dr. Seuss because his father wanted him to practice medicine), but this is to emphasize how we like to make the dental world a fun, creative, exploratory, and yes, sometimes silly place for children to visit. That's one difference you might find between a pediatric dentist and a general dentist. Other differences include:
Pediatric dentists

study for an additional 2-3 years after obtaining their DDS or DMD (Doctor of Dental Surgery or Doctor of Dental Medicine).

Pediatric dentists treat children from infancy through adolescence.

A pediatric dental office will be completely geared toward making children feel safe and comfortable. 

Besides a warm, friendly atmosphere, even the equipment and tools will be child-sized.
Olly Olly Oxen Free
Finding the right pediatric dentist for your child doesn't have to be a tricky game of hide-and-seek. The AAPD (American Academy of Pediatric Dentists) has a search tool that can help you narrow your selection based on your location. We also suggest:
Asking family and friends for their recommendations and experiences.

Asking your family doctor or pediatrician for a referral.

Searching local websites or print publications in your area.

Keeping in mind that if you don't feel like you've found a good fit for your little one(s), you're not obligated to return. You and your family deserve quality care you can trust.
If you do end up searching around, one thing that should remain constant in any pediatric dental office is an emphasis on education and prevention. At Hamburg Family Dental, we employ digital x-rays that reduce radiation exposure and can be taken from the comfort of the dental chair. The images will help us confirm your child's mouth is developing properly. If it isn't, we can get them back on track with fluoride treatments and sealants, and we can provide gentle cleanings and fillings if any of their teeth suffer decay.
Go Forth & Conquer
The team at Hamburg Family Dental believes in you. Even if it takes some time for you to find the right dental family in Lexington, you have the power to set a positive example by conducting a diligent oral hygiene routine. 
While our role includes making oral health education fun and protecting those baby teeth that will set the stage for their adult teeth, you know your child best and spend the most time with them. You'll know their favorite stories and cartoon characters and can use those details to motivate them. If they're into Pokémon, they won't be able to catch them all if they're spending a lot of time at the dentist getting cavities filled, so let's fight those double-trouble decay-causing bugs by brushing our teeth, gums, and tongue at least twice a day!
If you have additional questions or are contemplating making Hamburg Family Dental your child's dental home, please contact us at Hamburg Family Dental today! Dr. Alisha Patel would be happy to smile with you and your family!
The content of this blog is not intended to be a substitute for professional medical advice, diagnosis, or treatment. Always seek the advice of qualified health providers with questions you may have regarding medical conditions.